Well folks, I am so happy to bring back Heavenly Notes after a long hiatus! Here is your round up of what's happening in gospel, christian and kingdom news.
NEW MUSIC: Motown Gospel and BMI celebrated the release of rising gospel music star, Evvie McKinney's, debut album, Love, Evvie McKinney, with a celebration at MODEx Studios in Atlanta.
Hosted by BMI's Catherine Brewton, the celebration included a surprise performance by McKinney, lite bites, and a host of label partners. VIPs in attendance included: Wardell Malloy (BMI), Kim and Keyondra Lockett ("Jolie Noire"), Jekalyn Carr, Angel Taylor ("Trin-i-tee 5:7"), Trina Braxton, Pastor Mike Jr., Chaz Lamar Shepherd, Makeba Woods, Shari Nycole and more.
Influenced by the fabled and fertile Memphis music scene, McKinney's unique merging of good ol' gospel vibes, current pop sensibility and deep-rooted soul has her perfectly positioned for international acclaim.
And The Winner Is….Iconic artist CeCe Winans made Dove Awards history this year as the first Black female solo artist to win Artist of the Year. When accepting her award, instead of an acceptance speech, she sang a few lines from the Andrae Crouch classic, "To God Be the Glory," moving many in the audience to tears. She and co-writers for "Believe for It" were also awarded Song of the Year. Throughout her incredible career, CeCe has won a staggering 25 Dove Awards including the very first New Artist of the Year award in 1988 with her brother BeBe Winans.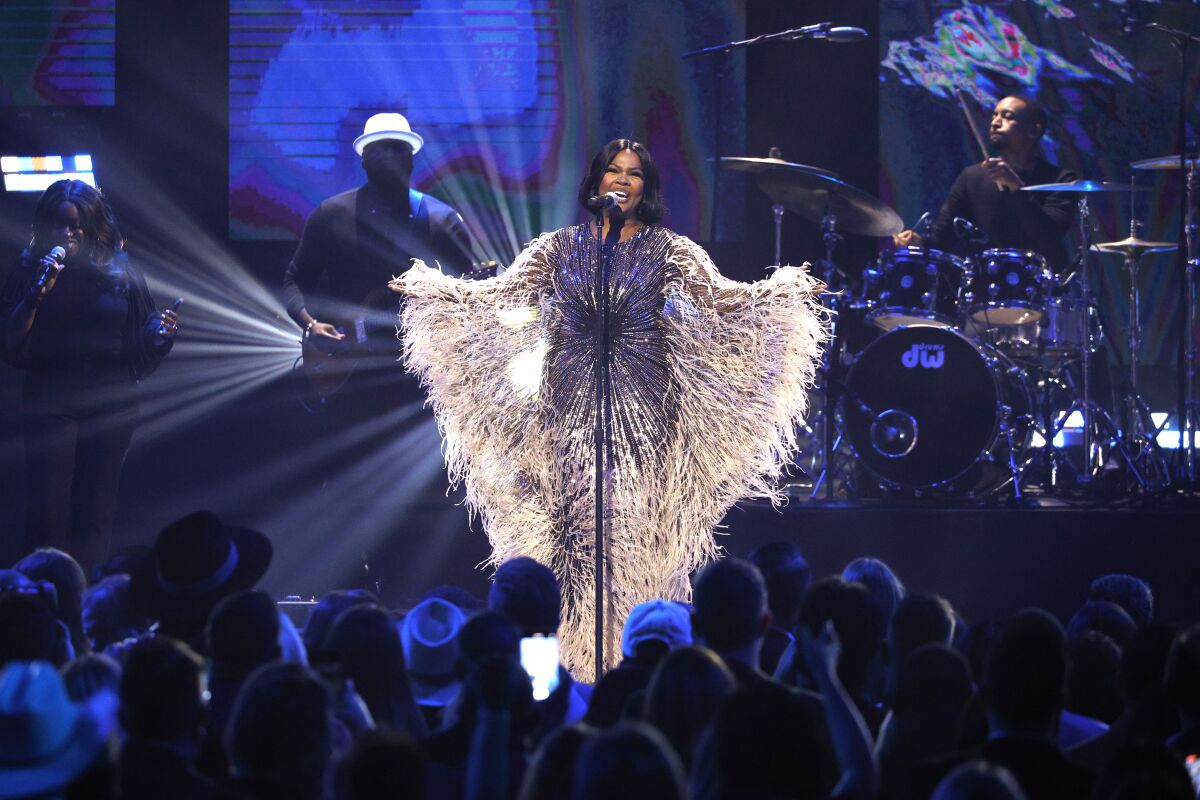 "It's amazing when we come together and we love each other and we stand for righteousness, it's amazing what God will do. It's amazing what He's already done. But He wants to do so much more. I'm believing for God to move in this industry greater than He ever has before. The God we serve responds to faithfulness and the testimonies I've heard through this song have blessed my life."- CeCe Winans 2022 Dove Awards
Warm Your Heart and Help Your Pocket.….Hallmark Media launched a custom holiday gift guide, Hallmark Channel's Gifts We Love to Give, featuring seasonal items that complement Hallmark Network's holiday experience. The launch of the 40-item guide comes as the network kicks off its annual Countdown to Christmas programming, featuring holiday movies every Friday, Saturday and Sunday at 8p.
Page Turner must Read… The Baxters by Karen Kingsbury.#1 New York Times bestselling author Karen Kingsbury takes us back to the beginning of the Baxter family saga in this much-anticipated stand-alone prequel. Even when a dark night precedes the bright light of redemption, the Baxters find a reason to believe. Book Trailer below.